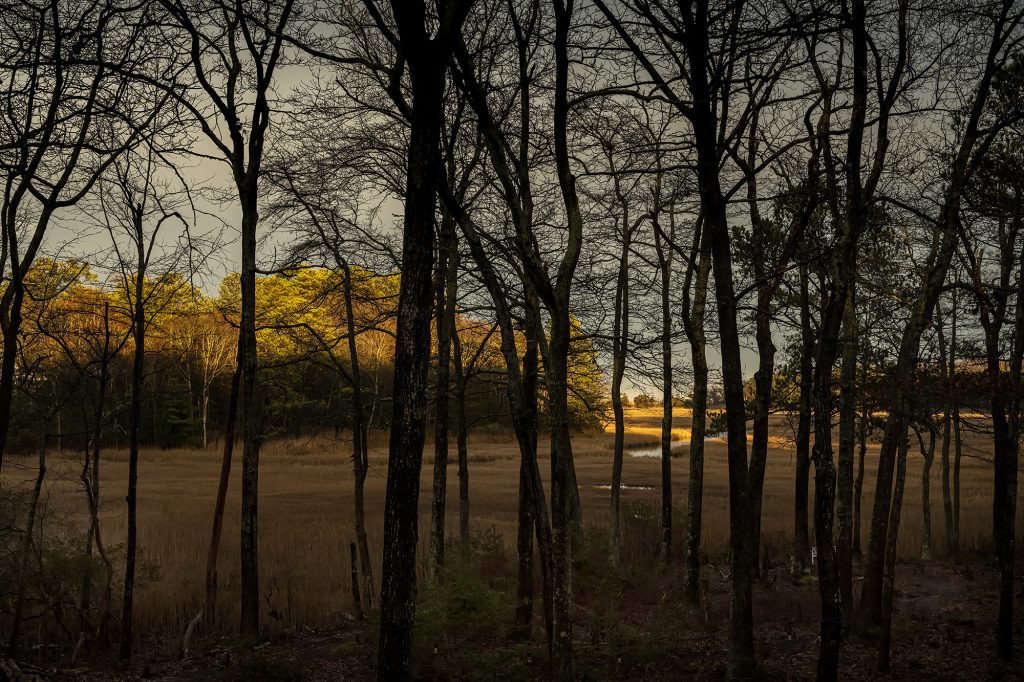 Sun pops out Monday evening just before sunset.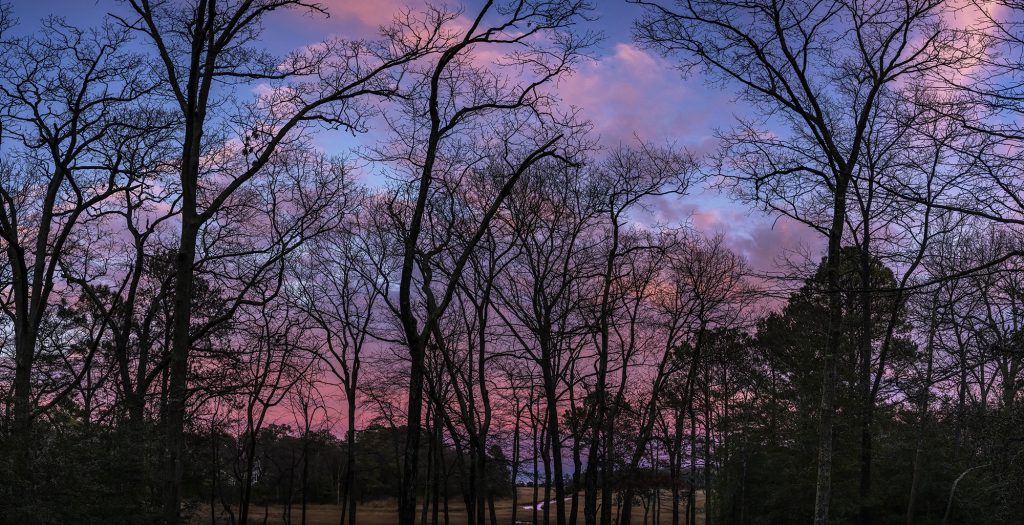 As the sun sets, the sky to the east, over the ocean,  lights up just a few minutes after the scene in the first photograph.  These are the last clouds of the exiting storm.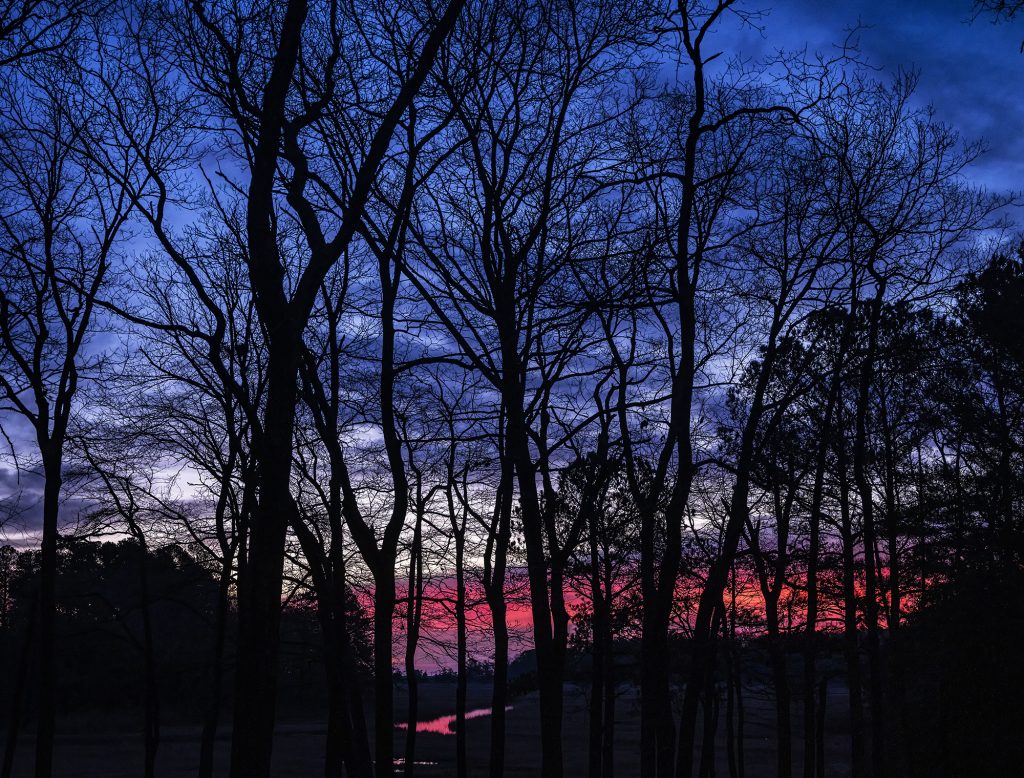 Sunrise this morning, beautiful clouds over the ocean.
The view to the east from our deck includes woods, marsh, creek and, eventually, the ocean way out past the distant tree line.  I often tell people about the fantastic sunsets we get on the marsh and in the sky to the east as the sun sets to the west.  The sky holds such a variety of light and form that seems to be limitless in its beauty.